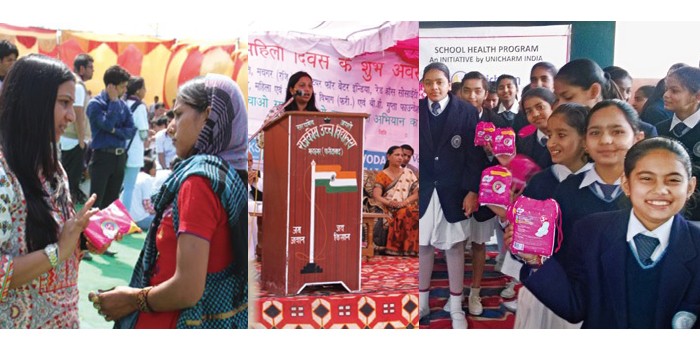 Expansion of our "first menstruation education" program, from rural areas to urban areas (India)
Menstrual education contributes to the spreads of women's school enrollment and social advancement.
Even though India has recently experienced remarkable, rapid development, rural Indian women usually do not use feminine hygiene products, but use old clothing instead. As a result, the fear of leaking often prevents them from going out of the home while menstruating. It is still true that many rural women don't use feminine hygiene products simply because they do not have knowledge about menstruation itself or are unaware of the very existence of feminine hygiene products.
In urban areas, while many women have started to use feminine hygiene products, they still do not have enough knowledge about how to choose the best items for their conditions or how to use them properly. With this situation in mind, Unicharm started the "first menstruation education" program in India in January 2013, in cooperation with Japan International Cooperation Agency (JICA) and local NGOs. The program was implemented in urban areas in Haryana as well as in rural areas. We provide learning opportunities and promote the social advancement of women by providing accurate knowledge about the physical aspects of menstruation and women's hygiene products.
Even during their menstrual periods, women can comfortably go about their regular activities while using our products, and eventually our products will generate a positive impact on women's lives. Unicharm's hopes for women are starting to be realized in India.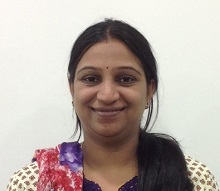 Unicharm India Private Ltd.
Assistant Manager, CSR Division
Gummaluri Anuradha
I have been conducting the first menstruation education programs for young girls as a staff member in the CSR Division of Unicharm India. We provide a baseline knowledge of menstruation, and advocate for the importance of keeping clean by visiting schools, not only in rural areas but also in urban areas, together with local NGOs. Unicharm India set a CSR goal to establish hygiene awareness in this country. We continue working to educate as many people as possible, by providing maternity and infant hygiene programs and helping people from babies and mothers to senior citizens to lead healthy lives, and by helping as many girls as possible understand menstruation.